Gabapentin Side Effects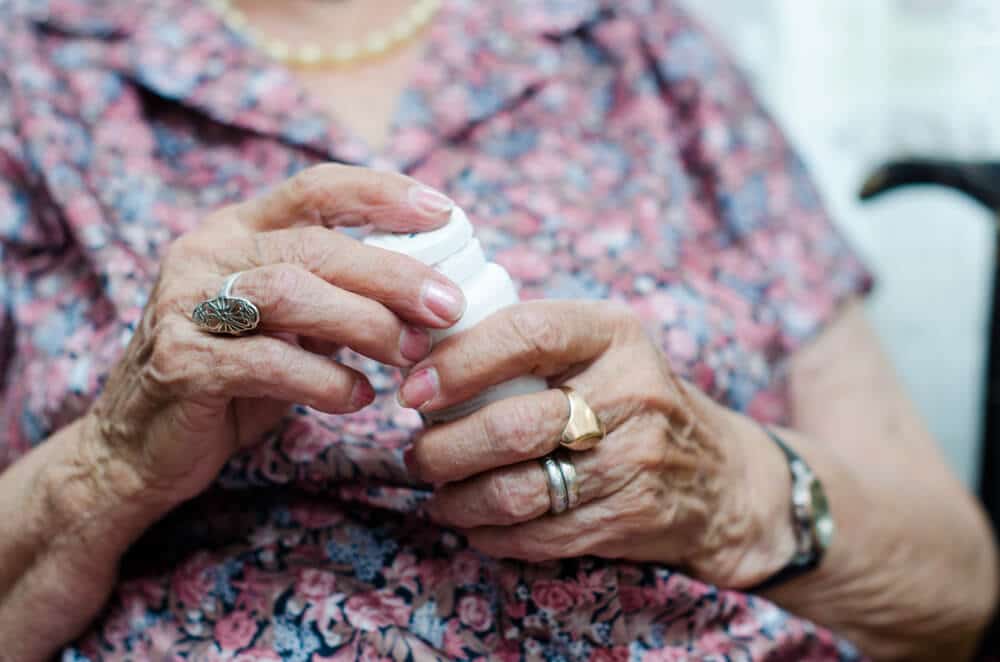 What Are The Common Side Effects Of Gabapentin?
Gabapentin is effective at reducing the severity of and treating essential tremor in some patients. However, like with any medication, there are mild to severe gabapentin side effects. Mild side effects of gabapentin include:
Sleepiness and Dizziness: Gabapentin can cause drowsiness as your body gets used to the medication, but the effects should wear off within a few weeks. If these effects do not wear off, your doctor may change your dose or suggest a new medication.
Stomach Upset: Medications like gabapentin can cause nausea and upset stomach, so it's recommended to take it with food and water.
Swollen Limbs: Gabapentin may cause swollen arms and legs, although the cause of this side effect is unknown.
Mood Changes: Gabapentin may cause some people to experience changes in mood, such as agitation, irritability, anxiousness, and hopelessness.
Blurred Vision: This medication may also cause vision issues in some patients, resulting in double vision or blurred vision.
Dry Mouth: Antiepileptics like gabapentin are known to cause dry mouth, so it's important to sip water frequently throughout the day to prevent discomfort.
Weight Gain: Gabapentin doesn't make you gain weight, but it can make you feel hungrier, causing you to gain weight. Eating a balanced diet and healthy foods that help you feel full can help prevent weight gain.
Memory Issues: Gabapentin is associated with memory decline and can cause confusion in some older patients.
Headaches: Headaches are another common side effect of gabapentin, which can be attributed to other symptoms, including mood changes, dizziness, and thinking issues.
These are just a few of the most common gabapentin side effects; it is not an exhaustive list. For more information, talk to your doctor before taking this medication. Most, if not all, of these side effects should subside within a few weeks of starting the medication. However, if they do not, talk to your doctor as soon as possible.
What Are Serious Or Rare Side Effects?
There are a few serious side effects that might occur when taking gabapentin. These include:
Allergic Reaction: Signs of an allergic reaction, including skin rashes, hives, itching, or blistered skin, should be reported to your healthcare provider immediately. Additionally, patients may experience difficulty breathing or swallowing, wheezing, and facial swelling that includes the lips, throat, eyes, mouth, and tongue.
Changes in Mood and Behavior: Gabapentin can cause changes in mood and behavior, including depression and suicidal thoughts, which can occur only a few days after starting the medication. Talk to your doctor if you've had suicidal thoughts or worsening depression, anxiety, or feelings of restlessness. Some patients also report panic attacks, trouble sleeping, feelings of aggression, inability to focus, and memory issues.
Liver Abnormalities: Gabapentin may also cause kidney normalities, resulting in yellowing of the skin and whites of the eyes, dark urine, vomiting, and unusual bruising. These symptoms may be associated with or without a rash and are a serious reaction to the medication.
Kidney Abnormalities: Another serious side effect is trouble urinating, changes in urinating habits, passing blood in the urine, weight gain, and fluid retention, which may indicate kidney issues.
These side effects are severe and should be reported to your doctor immediately. While a serious reaction to gabapentin is rare, you should get help immediately if you're having difficulty breathing or experiencing a severe allergic reaction. This is not a complete list of serious side effects that can occur while taking gabapentin. If you notice other side effects, contact your physician as soon as possible, and if the reaction is serious enough, seek emergency medical treatment as soon as possible.
What Are Alternatives to Gabapentin?
There are many alternatives to gabapentin, but the right alternative for you depends on the condition your doctor is trying to treat. Always talk with your doctor if you have concerns about your medication and want to discuss alternative treatments. You should also ensure your new medication will not interact with any other medications you're on. If you're considering this medication for the treatment of essential tremor, there are a few different gabapentin alternatives your doctor might discuss with you, including:
Propranolol: Approved by the FDA for Essential Tremor, propranolol is a beta blocker primarily used to treat various circulatory rhythm disorders. A wide range of doses have been proven effective at reducing tremor amplitude but not frequency, but it's not effective for all patients.
Primidone: Primidone is another anticonvulsant that's effective for treating Essential Tremor as an off-label solution. Unfortunately, it's unknown how primidone works to treat essential tremor, and some patients may not benefit from it. Primidone can also cause an acute toxic reaction.
Topiramate: Another anticonvulsant, topiramate is a drug used for epilepsy, but essential tremor patients may experience a reduction in episodes. Unfortunately, this medication hasn't been compared with the other treatment options.
Alprazolam: Alprazolam is a benzodiazepine that decreases abnormal brain activity associated with essential tremor.
There are many different treatment options available for essential tremor in the form of medication. However, patients may also benefit from a wrist-worn device for essential tremor that works by calibrating the tremor pattern and providing electrical stimulation to reduce symptoms associated with the disorder. Since there are so many options, it's important to discuss them with your doctor to find the right treatment based on your specific tremor and needs.
When Should I Avoid Taking Gabapentin?
You should also avoid taking gabapentin if it causes serious reactions, such as dizziness, confusion, and difficulty breathing. However, you should never stop taking this medication without first talking to your doctor because abruptly stopping gabapentin can be dangerous by increasing your risk of seizures. Ultimately, stopping your medication abruptly can make symptoms worse. For example, those taking gabapentin for essential tremor may experience worsening tremors if they quit their medication suddenly, while those taking it for seizures can experience a more severe reaction.
If you want to stop the use of this medication, talk to your doctor about your options. They may choose to put you on a new treatment plan or medication or walk you through the proper way to stop taking gabapentin to reduce your risk of severe reactions.
What Can You Not Mix With Gabapentin?
Gabapentin could interact with other medications and should be avoided altogether in cases where it could be dangerous. Gabapentin should never be taken with alcohol, antihistamines, and certain medications. Drug interactions include:
Anxiety and depression medications, such as fluoxetine and sertraline
Anti-seizure medications like phenobarbital and primidone
Stomach medicines like antacids that contain aluminum and magnesium
General anesthetics and muscle relaxants
Narcotic pain medicines
Talk to your doctor if you're unsure what's safe to take while using gabapentin. They can provide you with a full list of possible interactions to help you avoid severe reactions that can be dangerous to your health.
How Long Should I Take Gabapentin For?
You should take gabapentin for as long as it's prescribed to you as part of your doctor's treatment plan. This medication typically takes two to four weeks to begin working, and during that time, you may experience mild side effects that will subside after the gabapentin has built up in the body. Unfortunately, gabapentin does not work for every patient, and your doctor may change your treatment method if your condition doesn't improve within eight weeks.
However, you should never stop your medication suddenly, as it could cause a severe reaction. Gabapentin should be taken long-term in most cases, but you can speak to your doctor about gradually reducing your dosage when you no longer want to take the medication. Unfortunately, gabapentin is not a cure, but it can help treat various ailments, including seizures and tremors.
Final Notes
Gabapentin can be an effective option for individuals seeking treatment for seizures, essential tremor, and other neurological conditions. Ultimately, the drug is not right for everyone and may lead to negative side effects or drug interactions. Talk to your doctor about gabapentin and other treatment options in order to determine the right course of treatment for your health needs.
If you're struggling with essential tremor, Cala TAPS therapy can help. Our innovative wrist-worn device learns your unique tremor pattern and stimulates tremor-causing nerves, addressing the root cause of ET. Essential tremor can greatly impact your everyday life, but it doesn't have to. Talk to your doctor about how Cala TAPS therapy can help today.