Dhira Khosla, D.O.
Medical Director, Cala Health, Inc.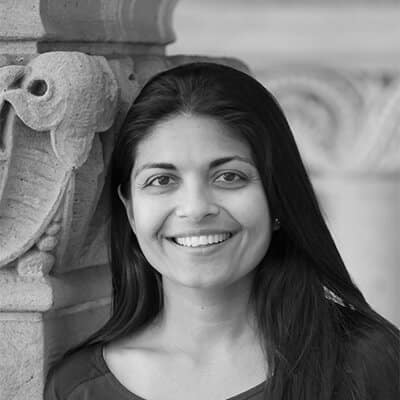 Dr. Dhira Khosla currently serves as the Medical Director of Cala, having previously practiced for 13 years in a California community-based practice setting as a general neurologist for adults. Her research interests lie in bioelectronic medicine and non-invasive medical devices to help patients suffering from neurological conditions.
Education
Certifications and Affiliations
Publications
Brillman S, Colletta K, Borucki S, Lin PT, Waln O, Petrossian M, Khemani P, Rajagopal A, Rosenbluth KH, Khosla D. Real-World Evidence of Transcutaneous Afferent Patterned Stimulation for Essential Tremor. Tremor Other Hyperkinet Mov (N Y). 2022 Sep 1;12:27. doi: 10.5334/tohm.715. PMID: 36119968; PMCID: PMC9442494.
Yu JY, Rajagopal A, Syrkin-Nikolau J, Shin S, Rosenbluth KH, Khosla D, Ross EK, Delp SL. Transcutaneous Afferent Patterned Stimulation Therapy Reduces Hand Tremor for One Hour in Essential Tremor Patients. Front Neurosci. 2020 Nov 12;14:530300. doi: 10.3389/fnins.2020.530300. PMID: 33281539; PMCID: PMC7689107.
Medical Review Process
At Cala, we are committed to providing site visitors with easy-to-understand, credible, relevant, evidence-based health information. Our content is medically reviewed to verify the clinical accuracy, images, products, and services. Dr. Dhira Khosla, a board-certified neurology specialist, provides medical review with perspective from years of clinical practice, research, and patient advocacy.