Getting started with Cala is easy
Cala supports you with reimbursement, starting therapy, and ongoing management.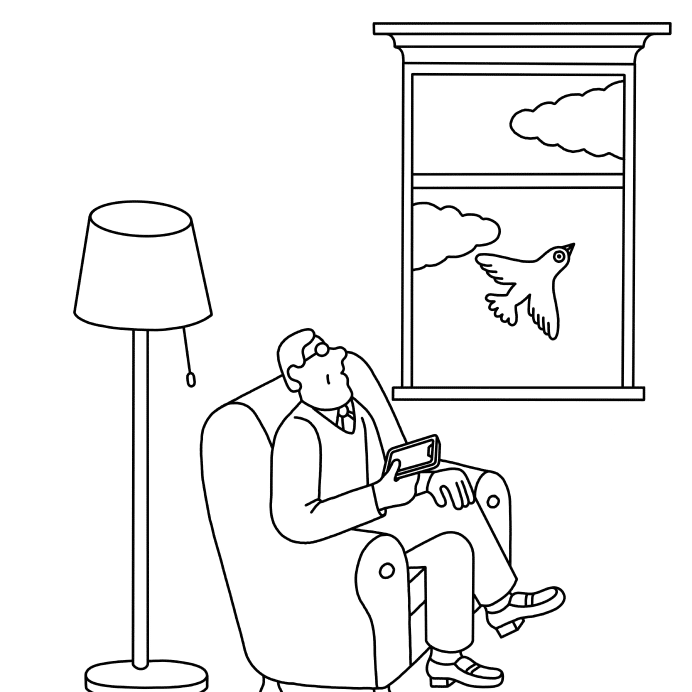 Start learning with MyCala.com
When your device ships, you'll receive an email invitation to register for MyCala.com. On your MyCala.com page, you can find training videos, learn how you are responding to therapy, and share reports with your provider.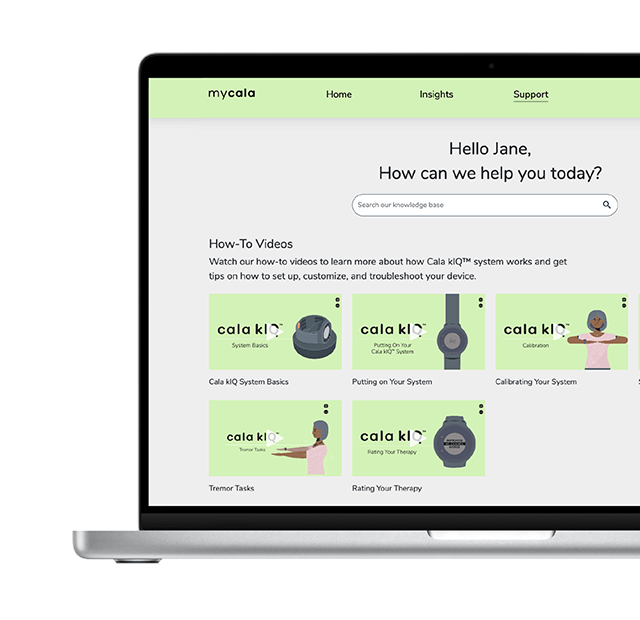 Begin your therapy.
Perform a 40-minute therapy session when you want temporary relief, such as before starting an activity like eating or self-care. It may take some time get used to Cala's TAPS therapy. Cala will be with you on the journey.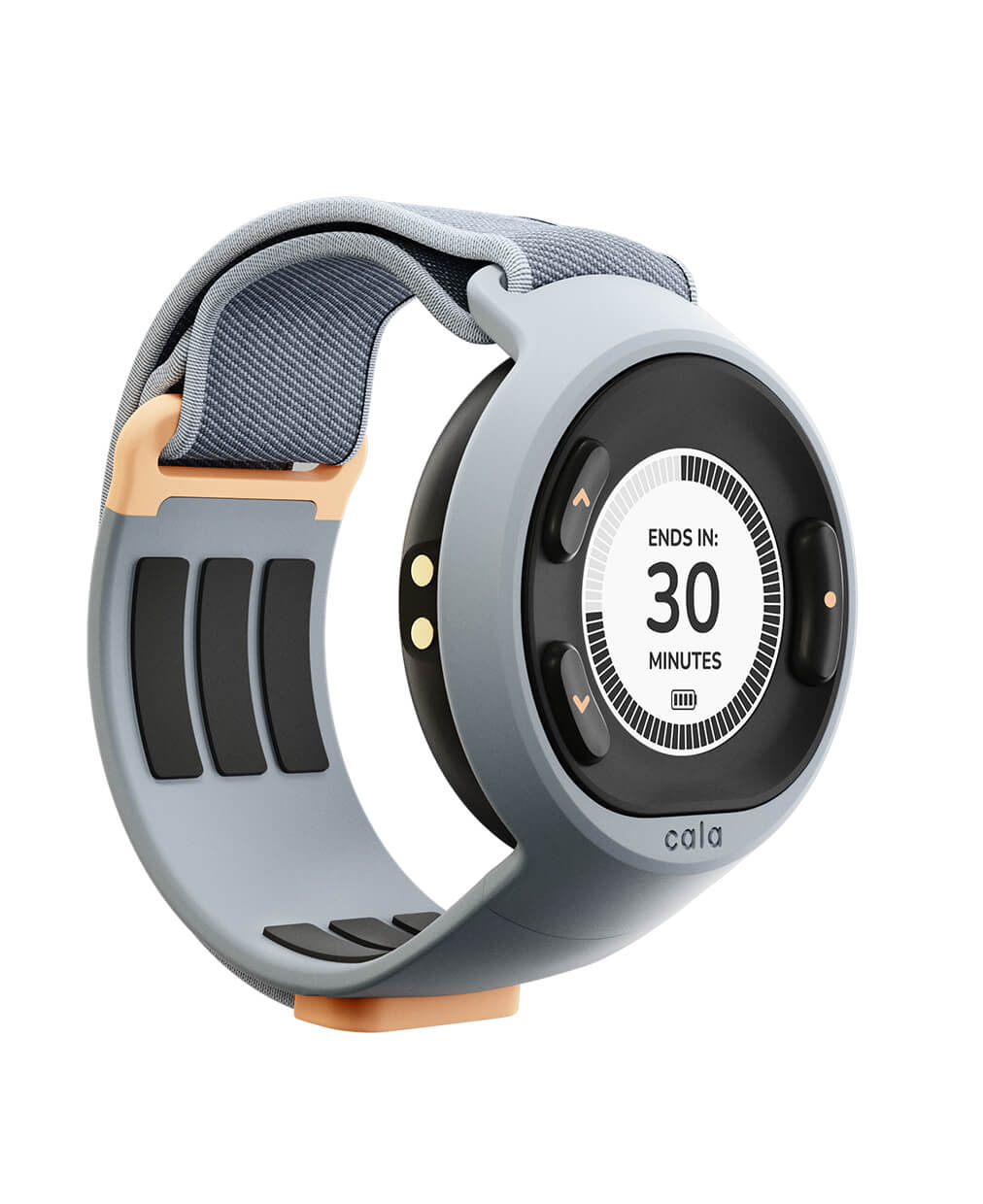 Continue therapy.
After 90 days of use, you should replace your band to maintain effective therapy. Cala will contact you around this time to refill your band prescription — or you can contact our Customer Care team for support.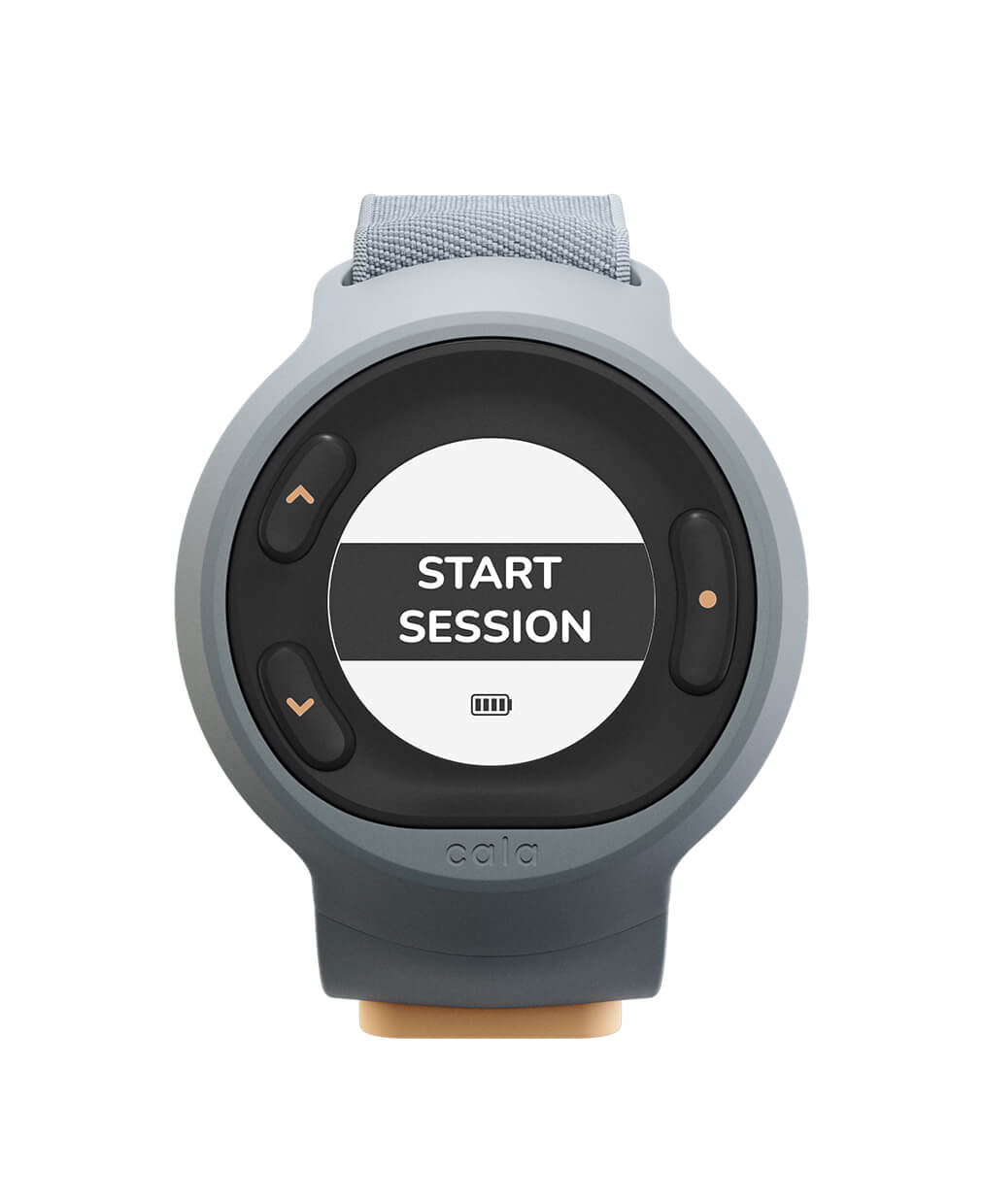 Real people.
Real results.
Thousands of people are using Cala TAPS therapy. Hear from real users how it has made a difference.
It was a no-brainer. I went with the Cala therapy, and since then, my tremors have gradually improved, and today I feel near-normal again.
Cala has given me the ability to go back out in the world... I have the ability to go to meetings again. I am politically active.
Cala therapy has made such a difference in my life. I can now hold my book steady as I read. I can cut vegetables with more control, and the best part is being able to eat and drink without it spilling all over me.