Get support for your Cala Trio™ device
Access support, training, and more for users of the first generation TAPS therapy device.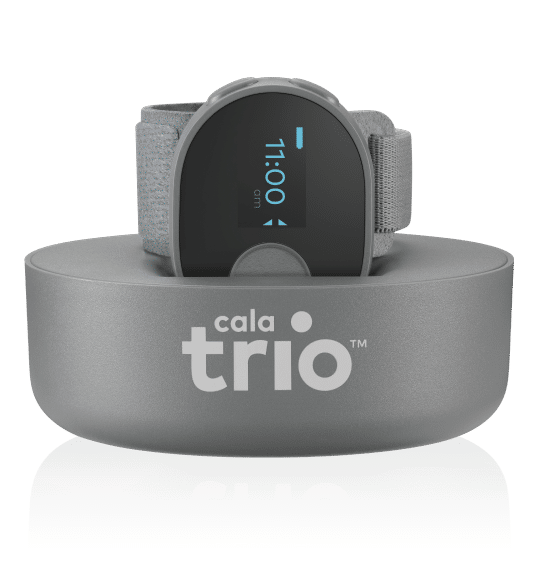 New! MyCala.com patient Portal.
My.CalaTrio.com patient portal has a new look and name: MyCala.com. You can log into your new patient portal with your existing username and password to view your results over time and access product support.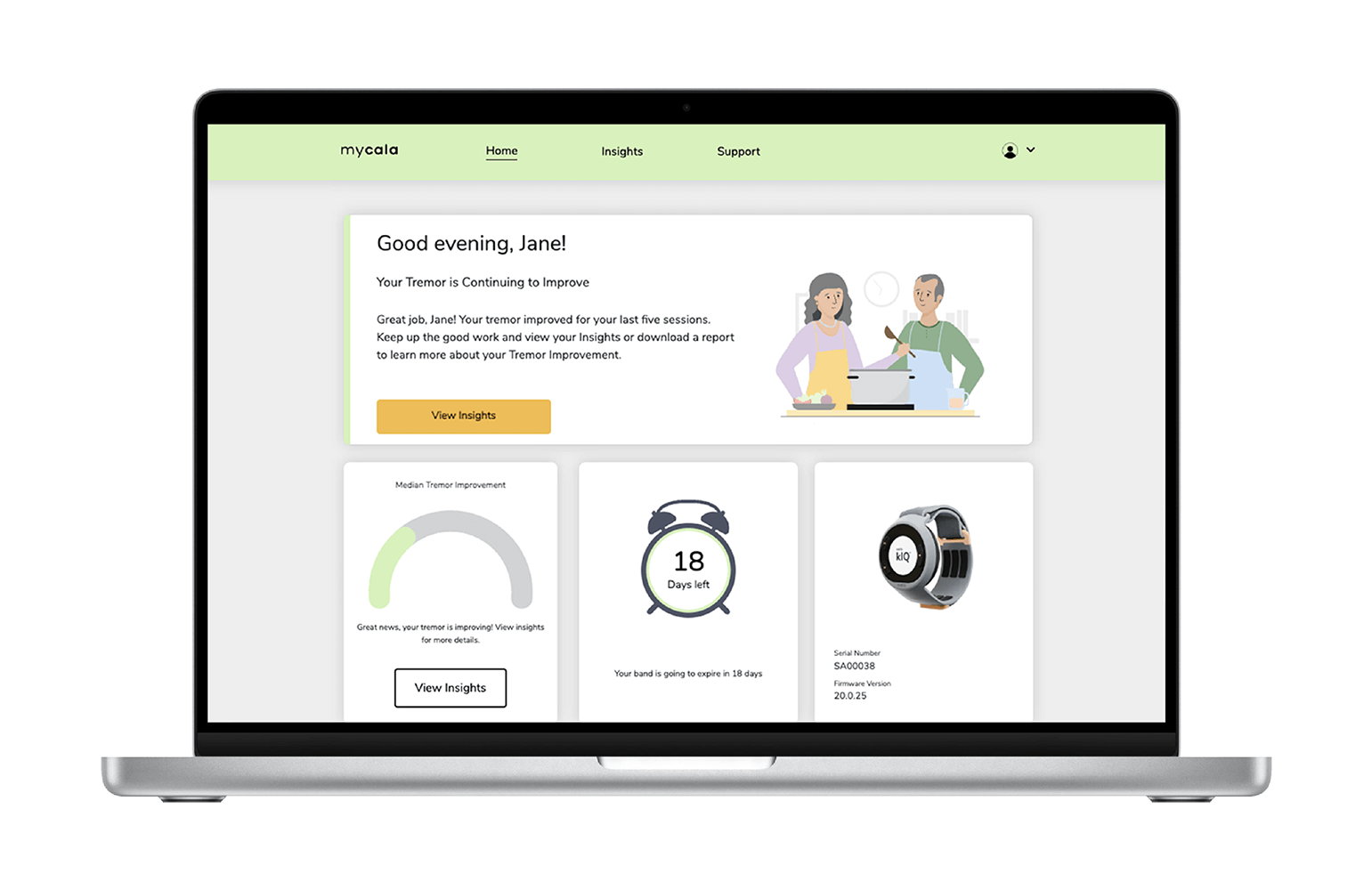 View onboarding and support videos
Our video resources can help you with the Cala Trio System setup and therapy management.
FAQs
Can I continue to receive support for my Cala Trio device?

Absolutely! Cala will continue supporting users of the Cala Trio device. You can access support content through the MyCala.com patient portal or by contacting Customer Care at (888) 699-1009.
Can I continue to receive bands for my Cala Trio device?

Yes – we will continue to supply you with bands compatible with the Cala Trio device.
Does Cala Trio help with hand tremor from Parkinson's disease?

No – the Cala Trio device is indicated for the treatment of action tremors of the hand in people with essential tremor only.
Can I upgrade to the Cala kIQ™ device?

At this time, existing Cala Trio users are not eligible to upgrade to the Cala kIQ device.
When should I use the MyCala.com patient portal?

The MyCala.com portal is a great resource if you are just getting started with therapy. You can view training videos or find answers to common questions about using the Cala kIQ System.

You can also use the MyCala portal to see the results of your therapy over time, such as your tremor improvement statistics.

Finally, you can use the portal to share a report of your results with your healthcare provider.
Will my username / password / data still be the same for MyCala.com patient portal?

Yes – you should log in using the same username and password that you used for My.calahealth.com. You will continue to see all of your prior data on the new portal.
Need support?
Get in touch with Cala Customer Care by filling in the form below, or give us a call (888) 699-1009
Contact Us