Individualized for you.
The Cala kIQ™ System with TAPS (Transcutaneous Afferent Patterned Stimulation) therapy is designed to counteract your unique tremor — with an individualized approach to therapy.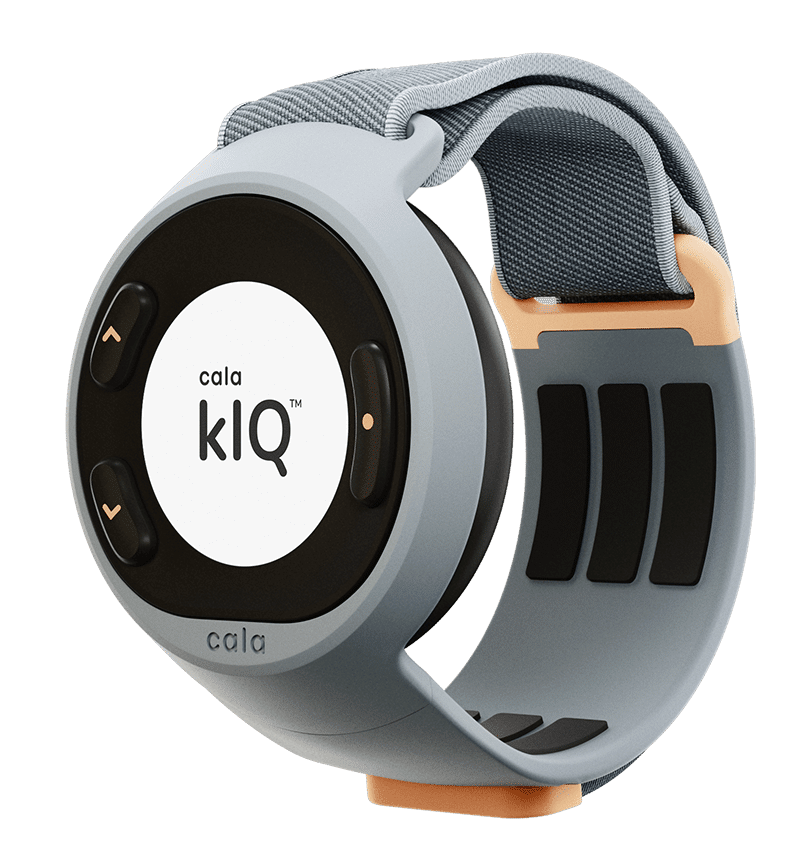 Get started.
Wear the Cala kIQ device on the wrist your clinician has indicated for treatment. First, the device senses your unique tremor signature. Next, start your session and track its progress on an easy to read screen.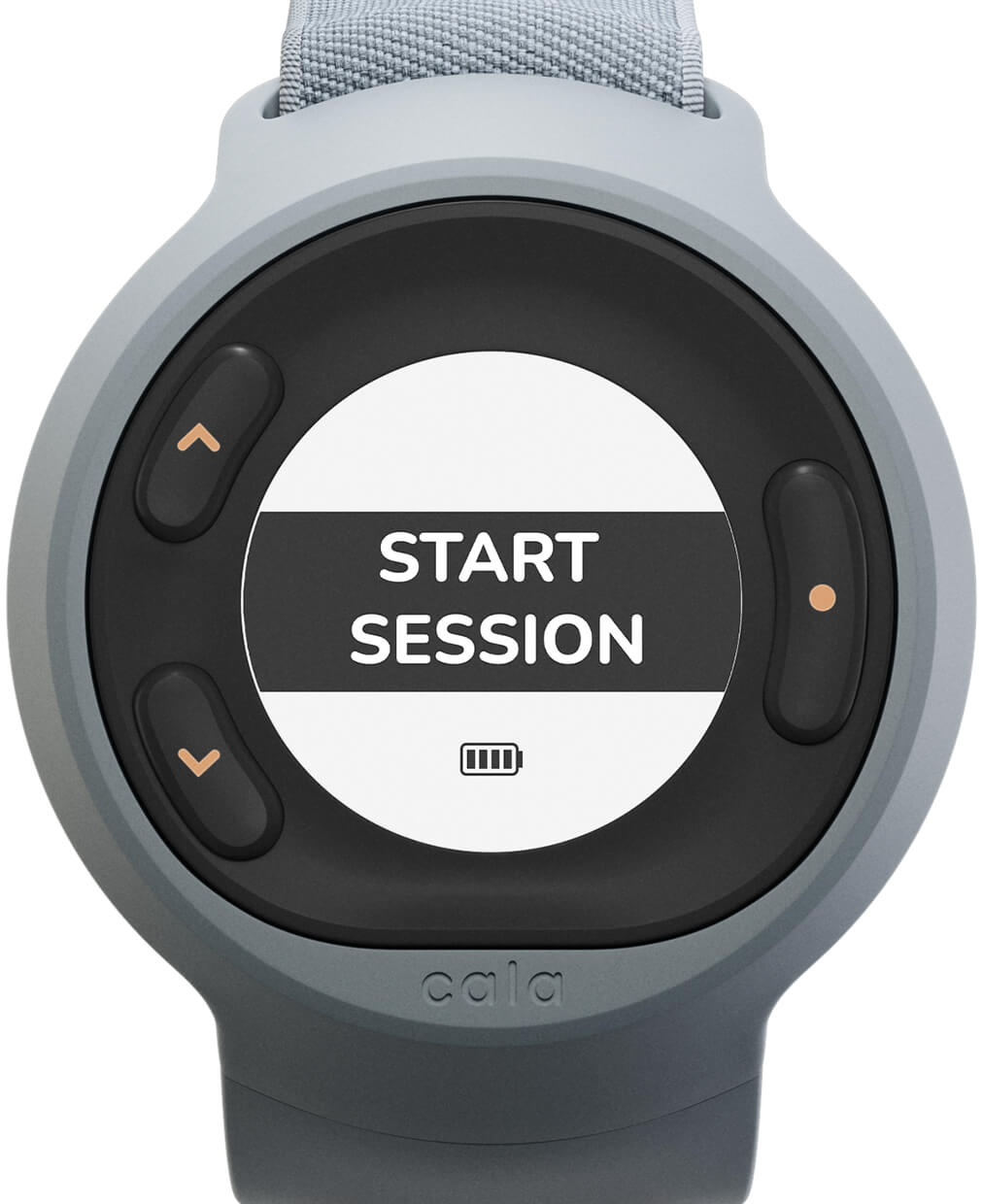 Treat your tremor.
When you first wear the device, it will sense your unique tremor signature and deliver individualized therapy. The therapy counteracts the tremor noninvasively, through the nerves that run from your wrist to your brain.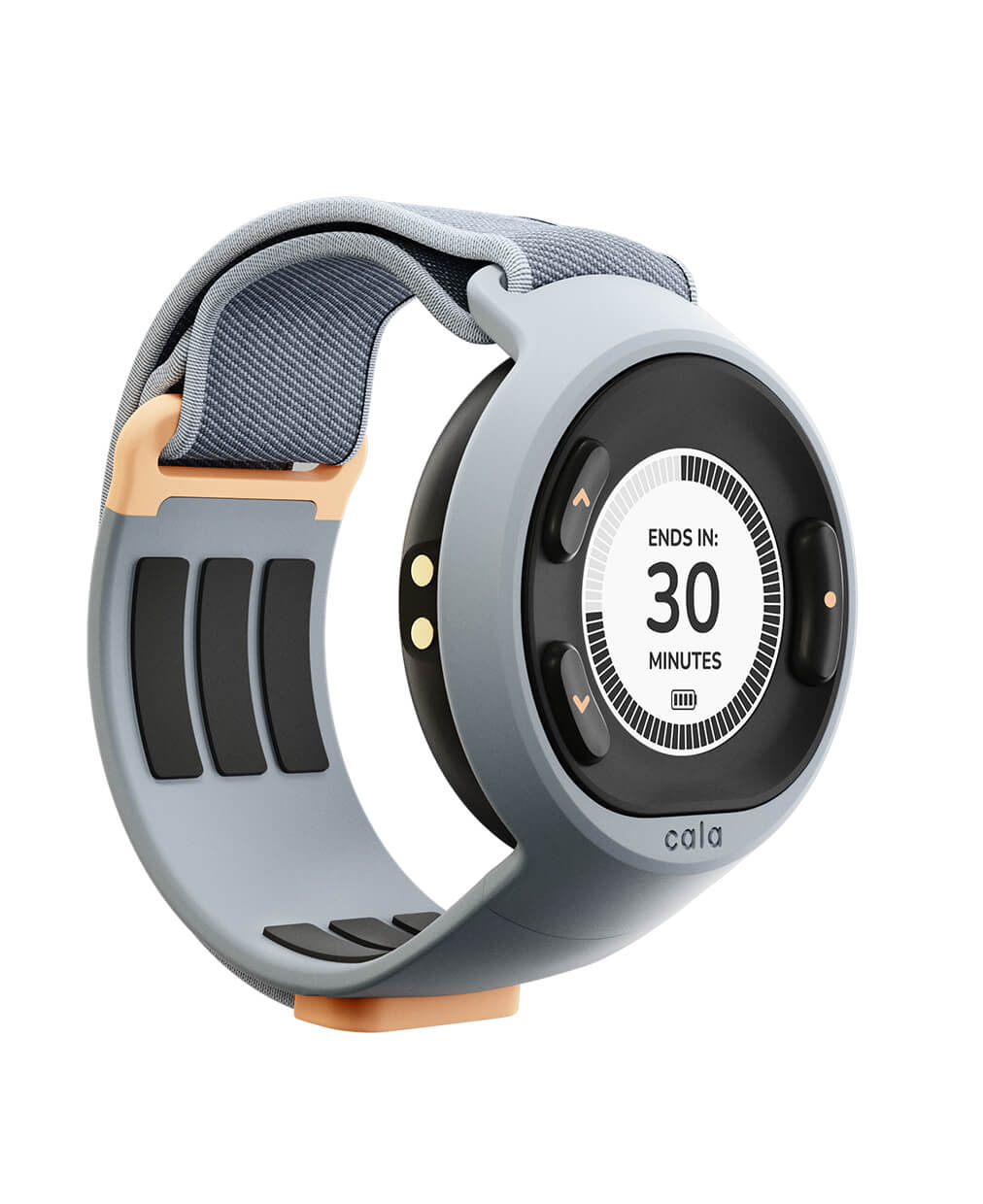 Use as needed.
One therapy session lasts 40 minutes. Most people maintain relief for over an hour after completing a therapy session1. The therapy all happens on a wearable device that delivers up to five sessions a day on a fully charged battery.
Use it right before you would like tremor relief, for example, before getting coffee with a friend.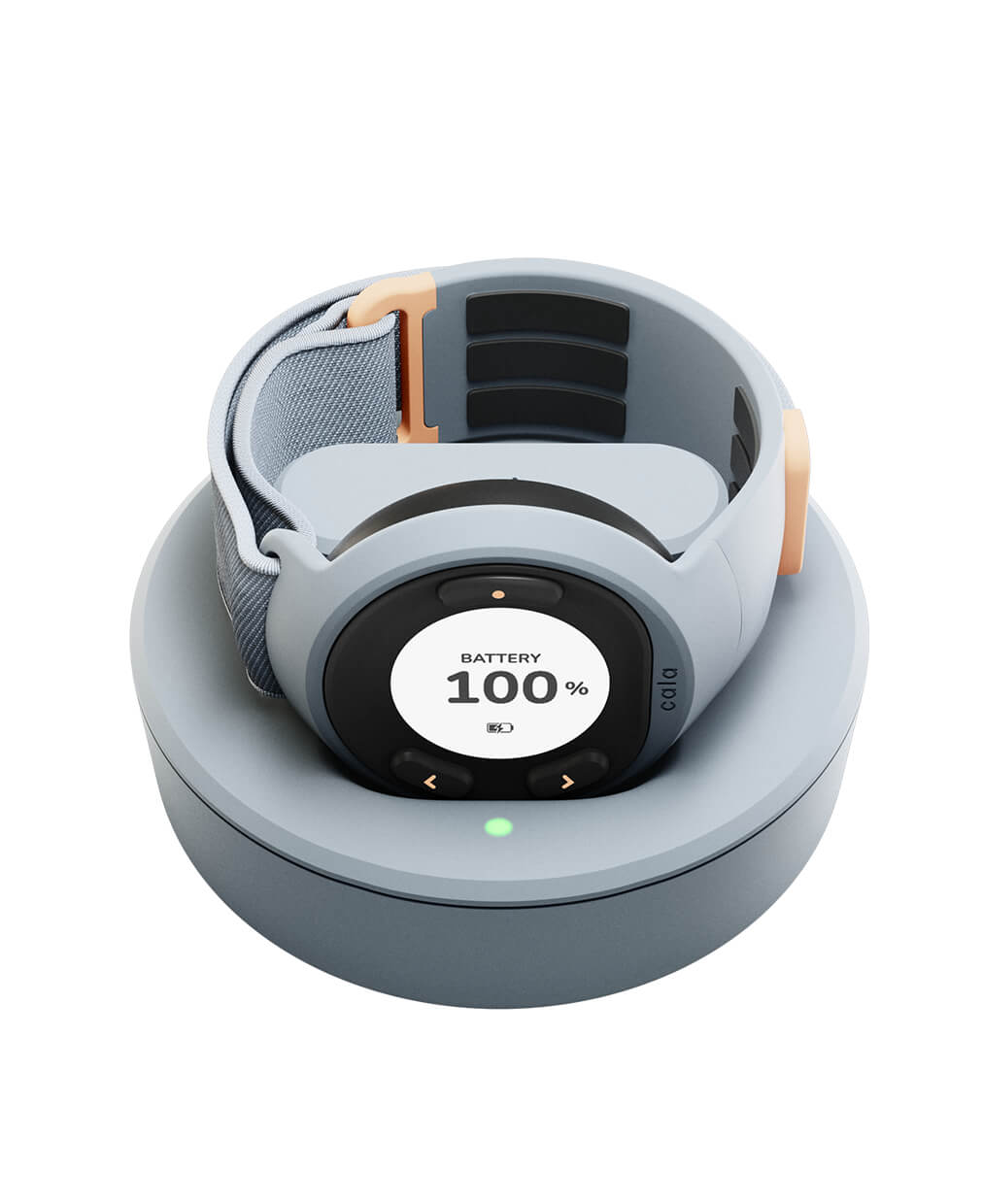 Be empowered.
See your results over time and get personalized insights in the MyCala.com patient portal. You can even share reports with your healthcare provider to review together.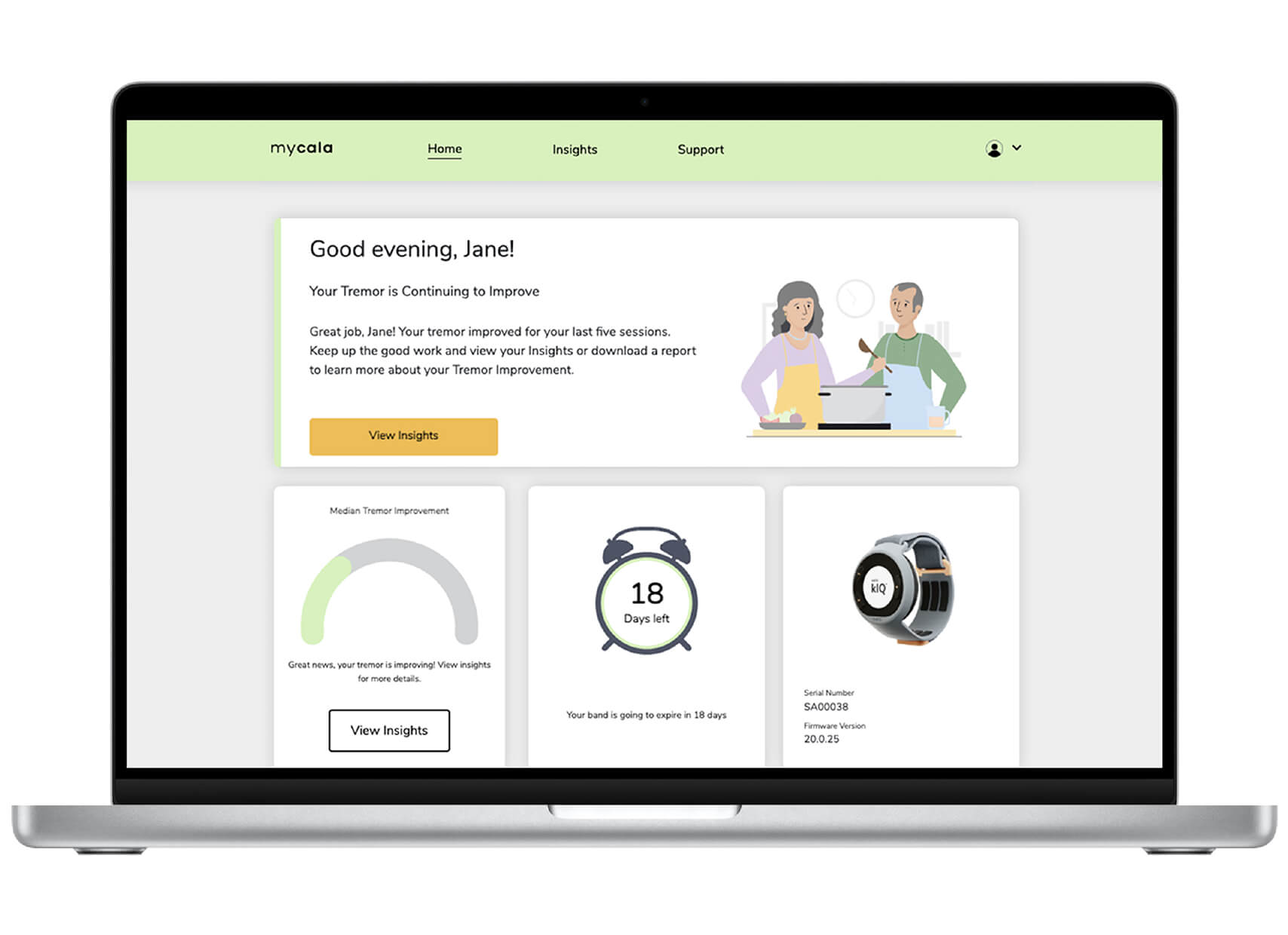 See an overview of our safety information here.
1.2. Isaacson SH, et al. Tremor and Other Hyperkinetic Movements. 2020;10:29. doi:10.5334/tohm.59. As measured by Cala device following three months of repeated home use in 205 patients with essential tremor who completed the study. Many participants were also taking medication for their tremor and it was difficult to assess the effect of the device compared to medication.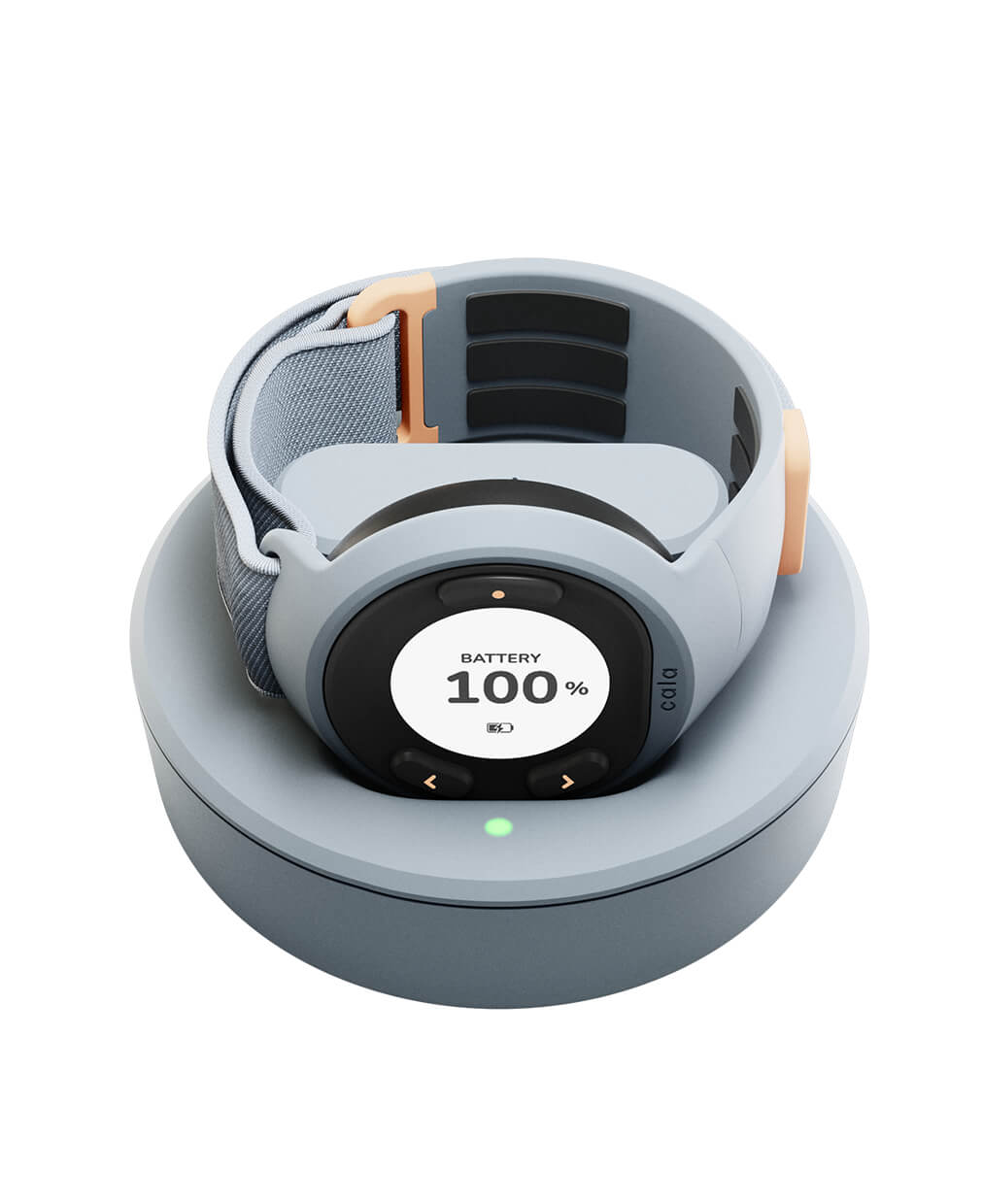 Real people.
Real results.
Thousands of people are using Cala TAPS therapy. Hear from real users how it has made a difference.
Cala has given me the ability to go back out in the world... I have the ability to go to meetings again. I am politically active.
Cala therapy has made such a difference in my life. I can now hold my book steady as I read. I can cut vegetables with more control, and the best part is being able to eat and drink without it spilling all over me.
It was a no-brainer. I went with the Cala therapy, and since then, my tremors have gradually improved, and today I feel near-normal again.
Answer a few questions and find out if the Cala kIQ System could work for you.