Help us transform the standard of care for chronic disease.
We're on a mission to help people.
At Cala, our products have a profound impact on the lives of people struggling with essential tremor. Our groundbreaking technology empowers them to get back to the things they love — whether it's taking up gardening again, or sipping their morning coffee with ease.
And we're just getting started. There's so much more that our technology can help unlock in healthcare. We're excited for the future, and we'd love for you to be a part of it.
We're passionate about people, the products we make to help them, and our innovative research. That's why Cala's wearable therapies are assembled onsite right here in San Mateo, in the heart of Silicon Valley.
We always put the patient first.
And it comes down to our behaviors and values
Trust
We deliver on our promises by unselfishly focusing on the patient, provider, payor, and team
Bold Innovation
Our courage to innovate and fail is how we solve the biggest problems
One Team
All oars rowing in sync, setting the new standard of care.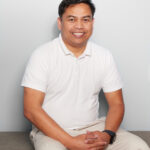 Cala is a great company that will mold your talents and capabilities in the working field. I still remember when I was a newly-hired employee, all the other employees gave me a warm welcome; they are very respectful towards one another. I know that Cala will bring out the best in you, while you are enjoying what you are doing!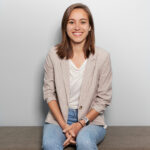 Cala's culture of scientific discovery and needs driven innovation is a reminder that my work makes a difference, both to our understanding of neuroscience and the lives of real patients. I'm so thankful for the friends I've made and the mentors I've met here, who are eager to share their expertise and help me grow.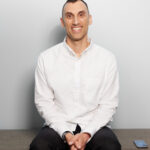 What gets me up to work for Cala? It's the patients, they're the people we strive for! Their lives have been affected by something that is difficult to cope with and we're headstrong on providing them a way out, hope that their tomorrow will be better than their today.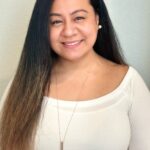 Every day I am graced to do what I love at Cala. My secret to making every day great is to incorporate laughter every chance I get. When we create a joyous environment, it trickles into the work we do and keeps everyone focused and motivated to be our best selves for the best part of our company- the patients!

We think you'll like it here.
Benefits and perks.
All the essentials, like competitive pay, excellent health & wellness benefits, a 401(k) savings plan and company equity. And more: an onsite gym, a fitness stipend, cell phone reimbursement, paid holidays, and flexible time off.
Learning and development.
There's always room to grow, through our educational stipend, lunch & learns, professional development and mentorship opportunities.
Belonging and community.
Join a supportive environment where bold innovation and different perspectives are welcomed. Everyone has something to contribute, no matter the role.
Schedule a GOYA (Get Off Your A**) as an opportunity to build personal connections with teammates while coaching, developing and mentoring each other and our teams.
Join our LHF (Let's Have Fun) Team to participate in planning all company events such as monthly Happy Hours, Holiday Events and Community Service Activities.
See yourself at Cala Health?
Take a look at our open positions